Cadwell Moto is a new event organised by the Classic Bike Trackdays team, featuring an exciting weekend of biking action across the venue.
Cadwell Park will play host to trackday machinery with non-stop action from a superb array of motorcycles - from vintage, to modern classics, standard to highly modified, with a mix of track sessions and special Honda race bike parades throughout the weekend. Click here to book track sessions.
The paddock will be a hive of activity shared between the track bikes, which will be a show in its own right, and the many machines on display.
One of the highlights at Cadwell Moto will be a celebration of Honda's 75th anniversary, with a stunning collection of classic Honda race bikes taking part in on-track parades and displays.
Tickets will be available on the gate
Cadwell Moto
Saturday 16 - Sunday 17 September 2023
00
Days
00
Hours
00
Mins
00
Secs
Weekend Admission
(Saturday - Sunday)
PLEASE NOTE: Advance booking closed at 16:00 Friday 15 September. If you haven't received your ticket(s) please contact us. Children under 18 must be accompanied by an Adult.
Honda 75th Anniversary
The event will celebrate Honda's 75th Anniversary by showcasing on circuit, and throughout the paddock, the finest road and race machines from the Japanese manufacturer's incredible 75 year history.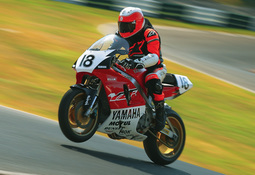 track sessions
Track sessions are available for riders at all levels; novice, intermediate and experienced. To book, and for more information - CLICK HERE.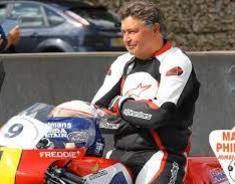 Special guest - Roger Burnett
Roger Burnett will be reunited with his Rothmans sponsored NSR500 at Cadwell Moto.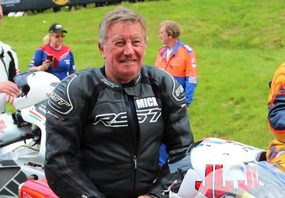 Special guest - Mick Grant
Mick Grant is a seven time TT winner and works rider for Norton, Kawasaki, Suzuki and Honda.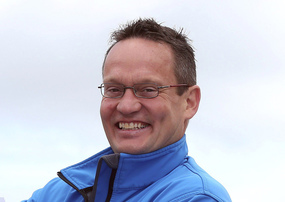 Special guest - Ian Simpson
Ian Simpson will be reunited with his Honda Britain RC45 at Cadwell Moto.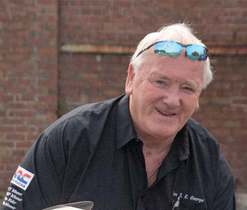 Special guest - Alex George
Alex George, a three time winner of the Isle of Man TT, will be a special guest at Cadwell Moto.
Aprilia Tuono 20th Anniversary Display and Parade
To celebrate the 20th anniversary of the Aprilia Tuono there will be a collection of Aprilias from across the UK with the Aprilia Performance crew.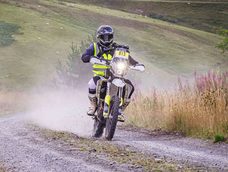 Cadwell Moto Challenge
The Cadwell Moto Challenge gives attendees the chance to ride on an adventure course. RallyMoto will be there with a specially designed adventure bike course within the venue for adventure bike riders. Individual charges apply - to book CLICK HERE.
Honda Race Bike Parades
One of Cadwell Moto's highlights, and a huge part of the Honda 75th Anniversary, will be the stunning collection of classic Honda race bikes taking part in the Honda Race Bike Parades throughout the weekend.
Star Guests
Cadwell Moto will feature star guests at the event from the world of Honda motorcycling - all of whom will be reunited with their race bikes, including on track, as well as enjoying some laid back conversations in the paddock with spectators. To see confirmed guests CLICK HERE.
Open Paddock
Spectators can access the open paddock and get up close to the bikes that are participating on circuit.
Saturday Evening
The biking atmosphere continues into Saturday evening with a DJ, together with star guests taking to the stage for some light-hearted story-telling from their years of racing, before the live band takes over.
Free Parking
All general parking outside the venue is free of charge.
Whether you're entertaining clients or celebrating a special occasion with family and friends, a hospitality package offers an exhilarating day out in fabulous surroundings. For booking enquiries contact 01474 875224 or [email protected].
Hospitality Information
Why not make a weekend of it and stay on-site at Cadwell Park? We have a camping area adjacent to our race paddock - just a short stroll from the racetrack.
Ticket holders are welcome to camp free of charge from 17:00 before the first day of the event until midday after the last day of the event, but limited facilities are available.